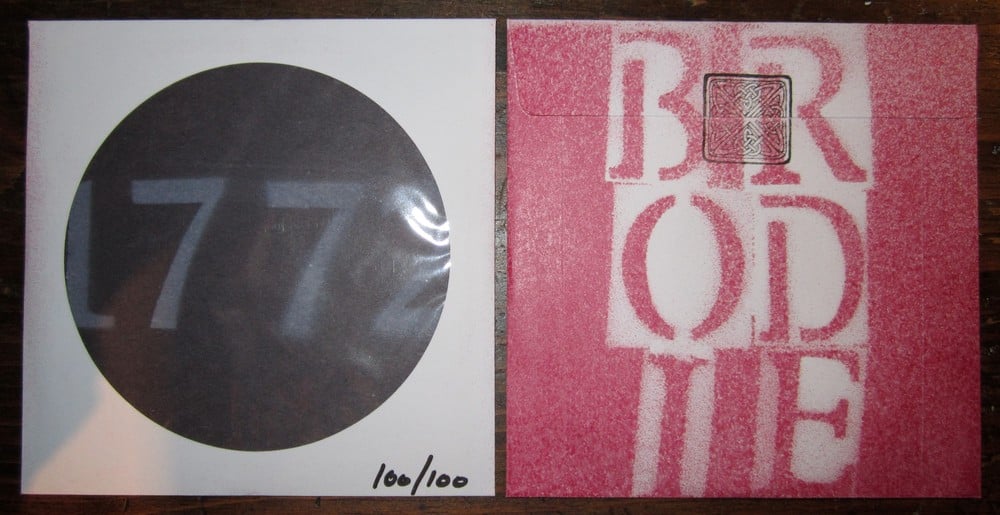 '1772' EP CD-R
$

1.00

/ Sold Out
---
3 Track EP from Brodie released on January 12th, 2012. This is a CD-R with handmade packaging from the band. All covers are unique, limited to 100, hand numbered and stamped!
Track Listing for 1772:
1. A Look Back
2. Red Sky (Thrice Cover)
3. Waiting
For immediate free download please visit www.brodiema.bandcamp.com
Will not ship orders outside the United States. Please contact me and we can work something out. Thank you.