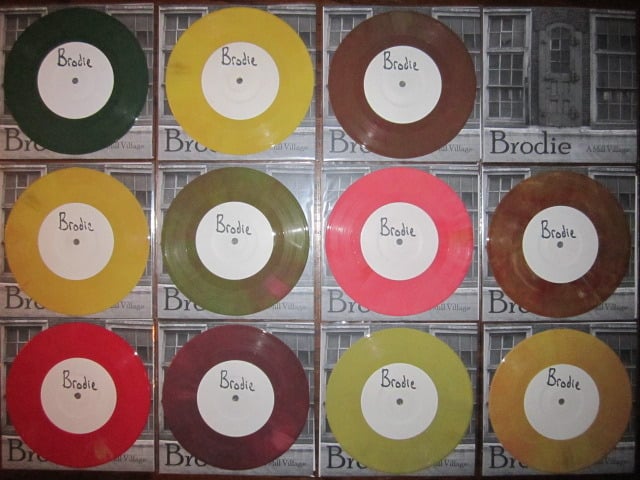 'A Mill Village' 7" Vinyl
$

1.00

/ Sold Out
---
A brand new 3 Track 7" vinyl record from Brodie. They are limited to 100 random color 7" records with a black and white cover.
Record colors will be selected at random. If you order multiple copies we will give you different colors!
Track Listing for A Mill Village:
1. Not Your Best Fuckin Friend
2. No Self Respect
3. Fallen Heroes
You can listen to "A Mill Village" at www.brodiema.bandcamp.com or you can download it for free!
Will not ship orders outside the United States. Please contact me and we can work something out. Thank you.
*DISCLAIMER*- When you click "add to cart" you only get ONE vinyl record, NOT the amount shown in the picture. Unless you physically order more. The picture is only so you can get an idea of what we have.